Accessibility issues in St Peter's
Andy Greene is a local resident and leads Disability Action Islington. He talks about issues for mobility-scooter and wheelchair users in the ward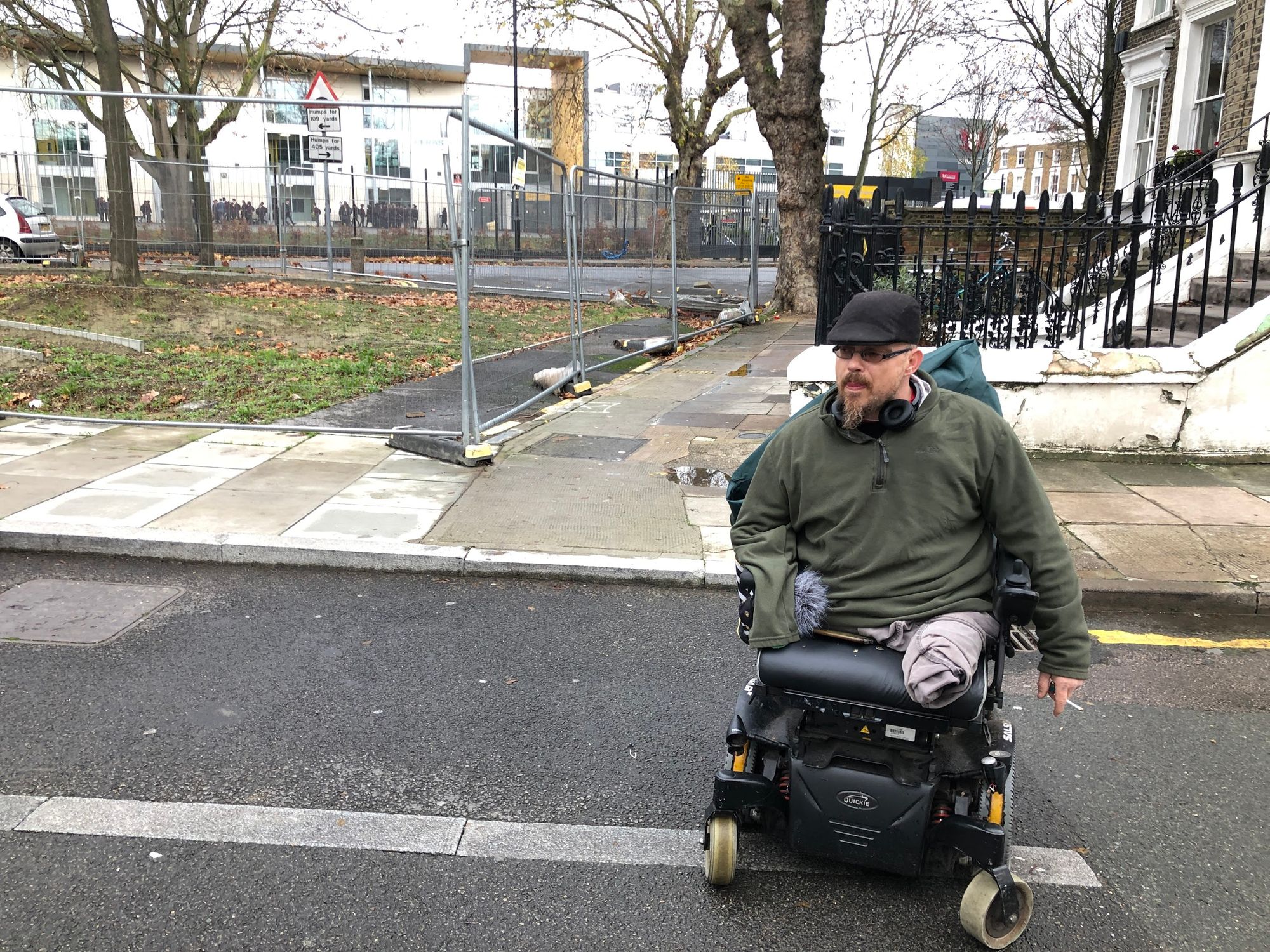 Andy Greene is a local resident and used to lead Disability Action Islington. Andy has been campaigning for improved accessibility in St Peter's and throughout the borough for years.  
He explains how a failure to understand the needs of many in the community has resulted in money being spent by both the council and housing associations in a way that has reduced his ability to move around the ward.
Problems include:
failure to install dropped kerbs on crossings across St Peter's
blocking existing dropped kerbs with parking places
anti-moped measures that make pathways impassable for wheelchair users
allowing commercial premises' bins to obstruct the pavement.
Andy's work has shown dozens of examples across the ward.

Popham Street is a key route from the centre of the ward to Essex Road and Upper Street. It has been made impassable to wheelchair users. But the issues are not specific to Popham Street. Maryland Walk and Britannia Row also have serious issues with accessibility.
Even brand new interventions - like Bevan Street, which was completed in 2020 - have failed to take the requirements of the 2010 Equality Act into account. There is no ramp, forcing wheelchairs to make a 150-metre detour.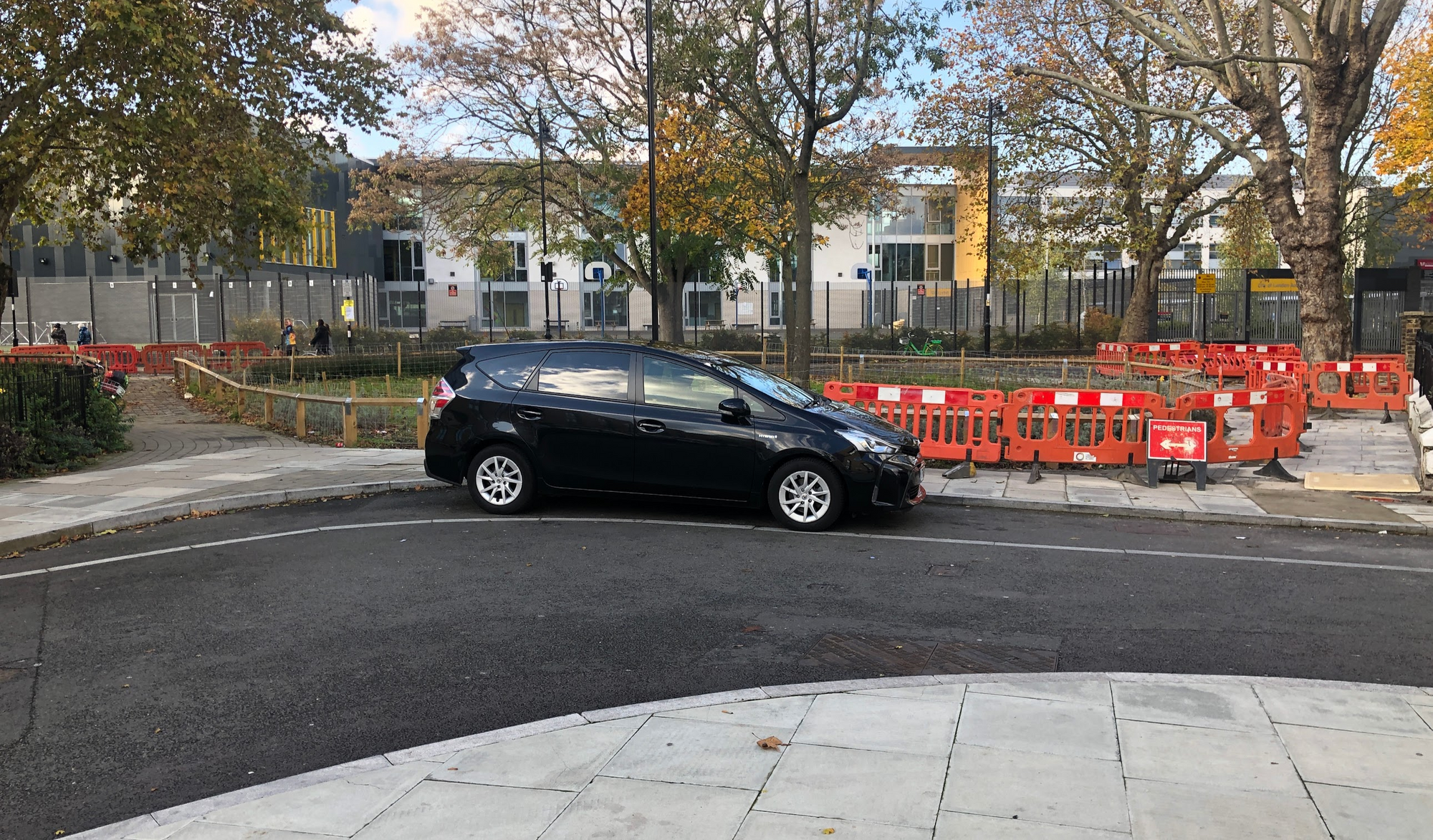 'Moving around is difficult enough for me, to see public money spent to make my life harder is wrong.'
On the Packington Estate, where huge efforts have gone into making flats accessible, parking spaces block the limited number of dropped kerbs.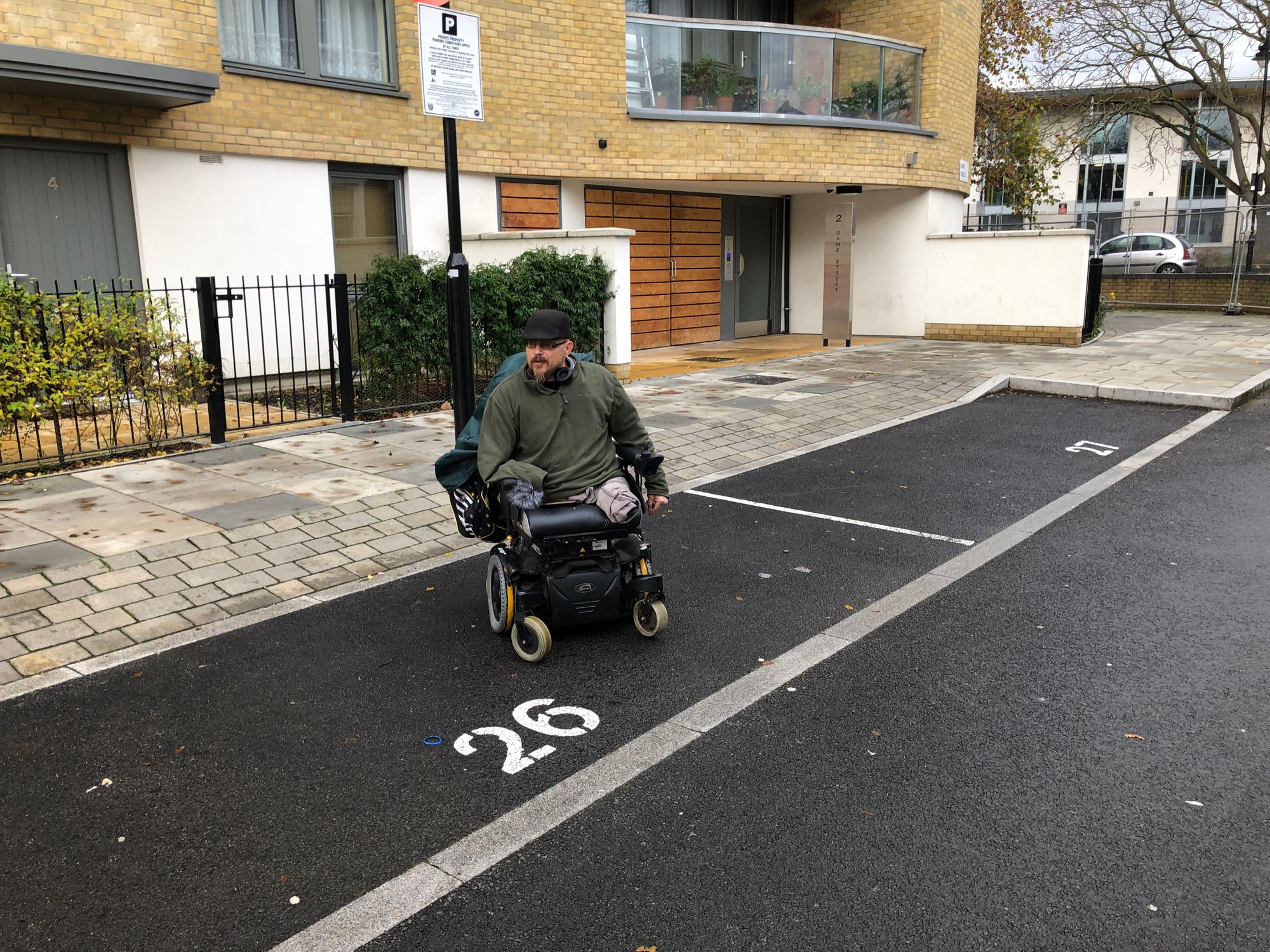 Other new roads on the Packington Estate also have no dropped-kerb access. Has the desire to reduce mopeds cutting through trumped our obligations under the 2010 Equality Act?
Watch this 3-minute video from 2018 of Andy sharing the issues he faces in our ward and outlining what the council can do to improve our streets.